F.R.I.E.N.D.S COLLECTION
Regular price
From

€34.95 EUR
Regular price
Sale price
From

€34.95 EUR
Unit price
per
Regular price
From

€34.95 EUR
Regular price
Sale price
From

€34.95 EUR
Unit price
per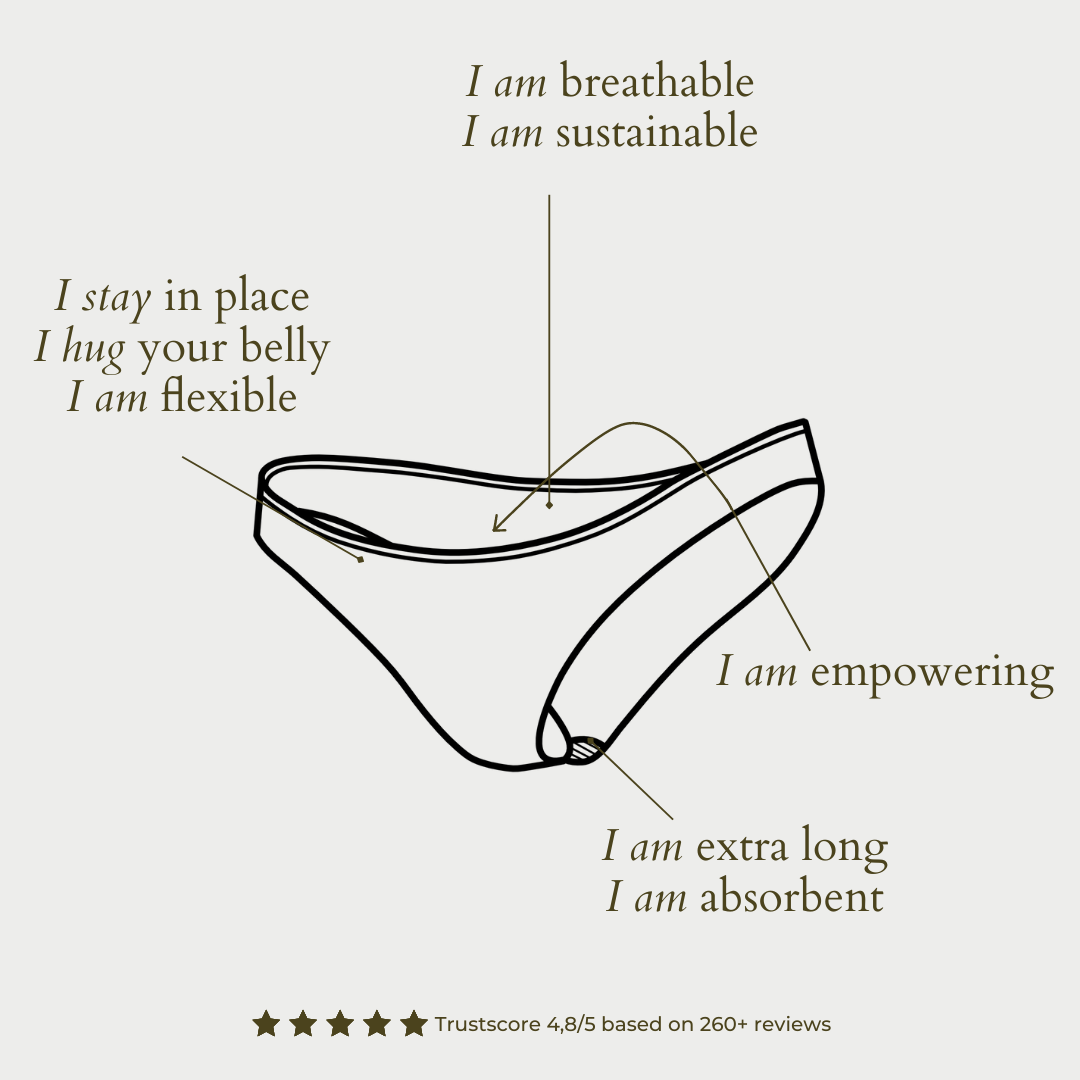 Made with care, worn without
We paid extra attention to certain details, such as an extra long pantyliner, a breathable & soft fabric and models that actually fit & feel great, from XS to 5XL.
Shop Now
Why Breathable Underwear?
Wearing the wrong underwear drastically increases your chances of having a vaginal infection or irritation!
- 80% of all females experience vaginal irritation
- 75% of females even experience vaginal infections at least once in their life
- 63% of females often wear a pantyliner to deal with the discomforts, which triggers extra irritation
That's why we made underwear that:
▪ Significantly lowers your chances of irritation
▪ Takes care of the discomforts you might experience
▪ Is made out of eco-friendly fabric while at the same time gets rid of a bunch of single use pantyliners
▪ Actually makes you feel & look good!
Shop now
Rethinking Underwear
What is healthy underwear?

Healthy underwear makes sure extra irritation is not triggered (unlike undies from polyester, polyamide, nylon...) AND makes sure that whatever irritation there is, is absorbed. Our Oxygen collection was designed with the purpose of making you feel good! The fabric is particularly skin and allergy-friendly. Moreover it is extremely absorbent and humidity regulating. It's sustainable, it feels good and looks great!
Quotes on the inside!

Inside EVERY undie you will find a secret note to self. A hidden affirmation to start your day off right!

Every launch we have at least 8 new quotes and we make sure you always have a unique mix of quotes so you don't have doubles in your order.

Twice a year on selected dates we also allow you to personalise your undies. You can go loco & choose whatever quote you want. We let you know up front when this happens & give you about 2x 4 days a year to order your unique pairs.
What size do I have?

Click on your size and you will find a model wearing that size. All 9 sizes have a booty to represent it. Check out our Size Charts as well. Know that our fabric has a nice stretch so if you are doubting between two sizes, don't worry, they most likely will both fit you well.

Our sizes range from XS to 5XL