Oh Yaz Fortune Cookies (VG)
Regular price
Sale price
€3.00 EUR
Unit price
per
Sale
Sold out!
Our Fortune Cookies are VEGAN baby! View full details for all ingredients.
View full details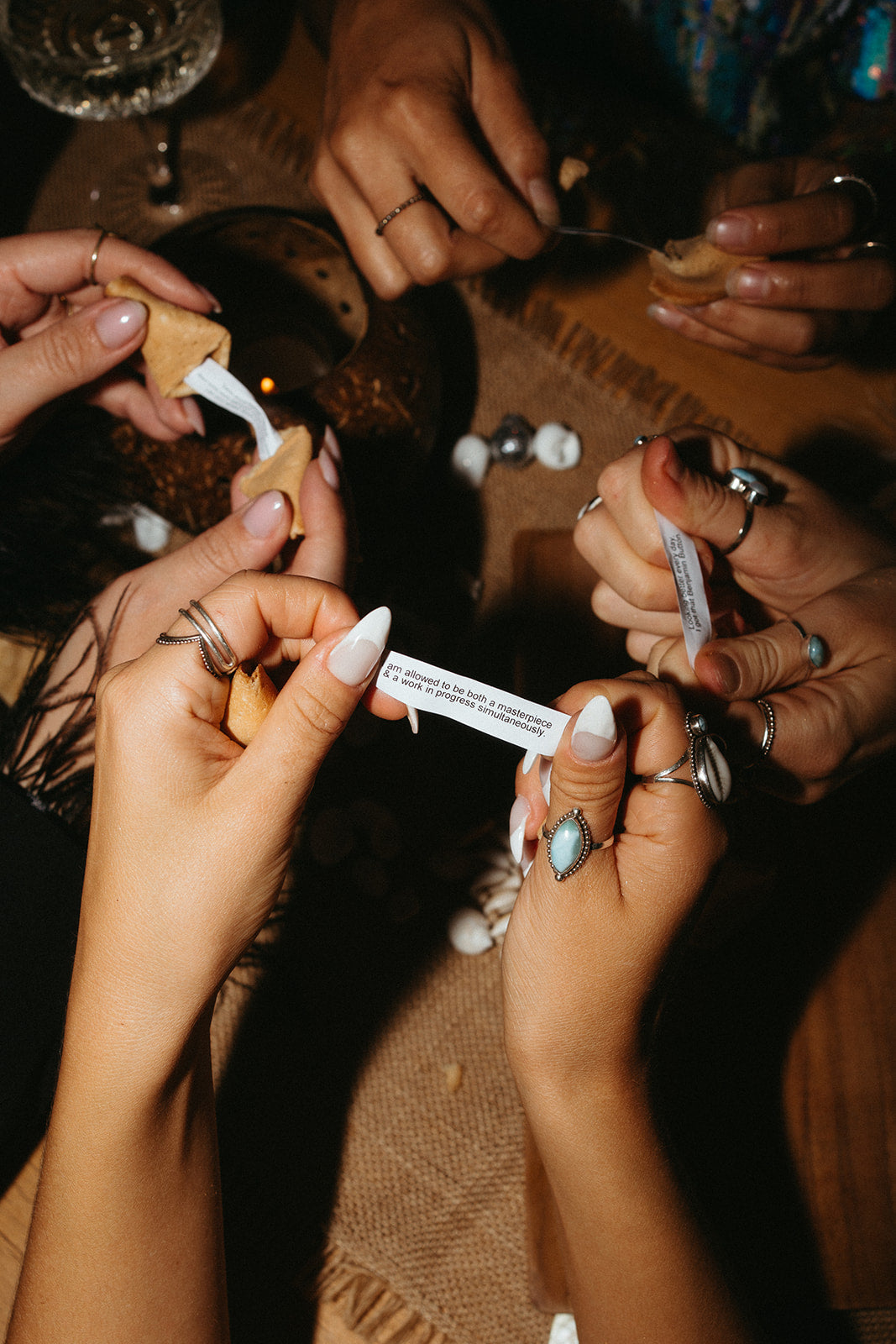 15 New Oh Yaz Quotes!
Combining your two favourite things: Eating cookies & thinking about how great you are. 
For Extra Empowerment & to Spread the Good Vibes - Giving sweets was never as sweet as it is now! 🎁
Perfect for after a nice meal together or as a little Gift of Appreciation this Holiday Season. A little something that can make a big impact. Add it to your gifts as a plus, leave it on your colleagues desk or decorate your table with it
We wanted to make sure you can spread the love to anyone you can think of, so make sure you also check our Box Deal! 
Shop Now
Gifts for Every Budget
€3 - Fortune Cookie
€4 - 'Clean Laundry, Dirty Mind'- Laundry Bag
€5 - 'Pants Off, I'm here' - Giftbox
€15 - Box of 7 Fortune Cookies
€25 - Damn Good Questions ENG / NL
€25 - DGQs to Ask Yourself ENG / NL
€35 - T-shirts & Undiiiieeees
€15- €200 Giftcards
Go to Gifts Page
FAQ
PR, Collabs & Influencers

HELL YAZ! Let's collab & spread the word together. Email me at lore@ohyaz.com
When will my package arrive?

In Belgium, we offer Track & Trace shipping by Bpost. On Wednesdays Queen Maïté wraps your orders, so you will receive your package usually on a Thursday or Friday (Benelux). In most cases, the ordered goods will be delivered one business day after you receive our shipment notification.

For our neighbours in the Netherlands, Luxembourg, France and Germany, normally it won't take more than three business days to receive your ordered goods, after you receive our shipment notification. Please note that delays caused by the courier are not our responsibility. For more information about Shipping, you can read our Terms and Conditions, Article 7 – Delivery and Execution.
How much does shipping cost?

Belgium: €4,95, The Netherlands: €6,95, Luxembourg: €8,25, Germany: €8,45 & France: €11,50. Please note we offer free shipping above €100 in BE & NL. European Union: We also ship to other countries in the European Union. Normally it won't take more than five business days to receive your ordered goods, after you receive our shipment notification.